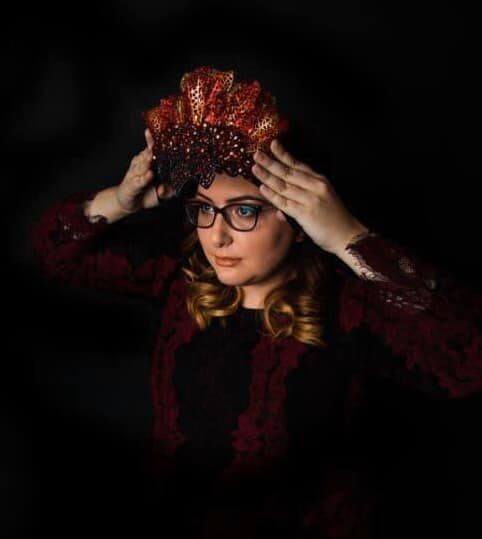 Struggling to turn your ideas into profitable books? 
The Phoenix Within Empowers You
To Tick Publishing A Book Off Your List,
And Enjoy All The Benefits Of Becoming
A Thriving Self-Published Author 
(…even if you have zero publishing or marketing knowledge)
The Phoenix Within –
Innovative Self-Publishing Services, And Empowered Community
In One Platform
Here at The Phoenix Within, Kylie is committed to delivering exceptional solutions for streamlining your self-publishing process.
Kylie's innovative The Phoenix Within platform is specifically designed with your unique needs in mind to help you unfold into a more confident, satisfied, and prestigious YOU.
With a variety of dedicated services and the ongoing guidance of top-level founder Kylie, you can choose the service that is right for you, and leverage it to your maximum advantage.
Beyond self-publishing services, however, Kylie's vision is to create an intuitive platform that fosters a truly empowered community.
In a world where inadequacy and isolation are the norms, Kylie is breaking down the chains and making it easier to help you reconnect, and incorporate your ideas, personal experiences, and stories into a powerful book that truly portrays your message at its heart.
So join Kylie today, and see how you can become a more fulfilled, published author tomorrow, with the help of my The Phoenix Within!
Our Cutting-Edge Services
to Up-Level Your
Self-Publishing Game…
Published Course
Self-publishing a book, and figuring out essential prerequisites to make the best out of it can be anything but easy. That's where I help.
I have put together a 4-weeks, most comprehensive published Course that you can leverage to put yourself on the fast track to self-publishing any book and drive your ideas closer to the best-selling copies you've dreamed of.
Inside this course, you'll learn:
✔ In-depth understanding of book layout
✔ The proven techniques to self-publishing book that get you results
✔ Marketing your books like a pro
✔ Crafting that #1 top-selling author title
✔ How to break free from impostor syndrome
✔ And much more!
Click the button below to discover more about this game-changing course…
We'll Help 
Do you often get inspired, and fascinated to turn your breakthrough idea into a consistent, revenue-generating book but time constraints hold you back?
My premium, 100% Done For You service is all about helping you complete a powerful book that stays true to your vision while making your self-publishing journey stress-free, and easier than you may think.
Here's how I achieve that in 3 simple steps:
With one-on-one chat, I understand your idea in great depth and professionally turn it into a book that'll reflect your unique, authentic voice.
Then I do all the heavy lifting for you – from designing, editing, and publishing to even marketing 
Finally, you achieve your dream of becoming an in-demand self-published author and boost your revenues while retaining 100% book ownership
Click the button below to contact me now, and I'll help you with the rest…
Collaborative Book
Wouldn't it be amazing to enjoy all the perks of becoming a published author without having to worry about publishing your own book?
We offer flexible Team Effort service – You'd never stress over completing your book. Our collaborative books help you achieve your long-awaited dream alongside a community of like-minded people.
With us, you relish the convenience of publishing even a single chapter. So that you can boost your revenues, authority, and build iconic credibility on autopilot. 
Click the button below to learn more about how our premium service can be beneficial for you…
The symbol of the phoenix resonates deeply with Kylie. Throughout her career she has worked with countless people who have described themselves as broken; people who feel lost, paralysed and inadequate. In fact, she has suffered the same mindset herself.
The phoenix that burns itself up and disintegrates into ashes but rises again, renewed, wiser, stronger and more vibrant than ever, has become Kylie's emblem – her spirit animal.
Her mission is to awaken the phoenix in others and help them to recognise that the experiences that may have shattered them, are the same experiences that have the power to galvanise them and renew them.
I started this course because I had the time and I figured, at least I'll have the information IF I want to write a book in 20 years time. Within the first 2 sessions I found a why and what kind of book I wanted to do and because of the format and delivery I was able to zoom in with laser focus so that by the end of the course I had most of it written, cover designed and photographer booked. All of this thanks to Kylie King who really knows her stuff and is brilliant at delivery. I highly recommend this course, even if you're not planning on writing anything now…it will definitely point you in the right direction."
I have had this little journal idea floating around for SUCH a long time….but I had absolutely no idea where to start! Once I began the course I was quickly able to gain the confidence and the skills to smash it all out so fast. Not only that, I was inspired to release an ebook AND have another book on the way. I have more than made up for the small investment this course cost me…..but the kick it gave me is priceless."
This course was awesome. The idea i have been wanting to do but didnt know where to start is now coming to fruition. I am almost ready to order my proof copy. Thank you so much Kylie."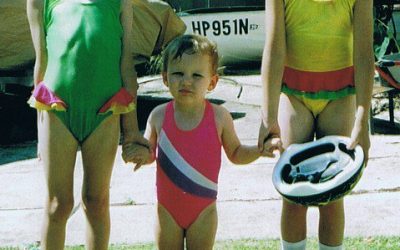 "I remembered who I was, and the game changed." As I sit here in the early hours of the morning, my two girls ages 3 and 1 are lying with me. I can't sleep but they have passed out while we snuggled on our recliner, cuddling and watching a movie. The same movie I have...
Newsletter
Sign up for weekly updates!
Have a Question? Want More Info?